NDR364 4-Channel Wideband Digital Tuner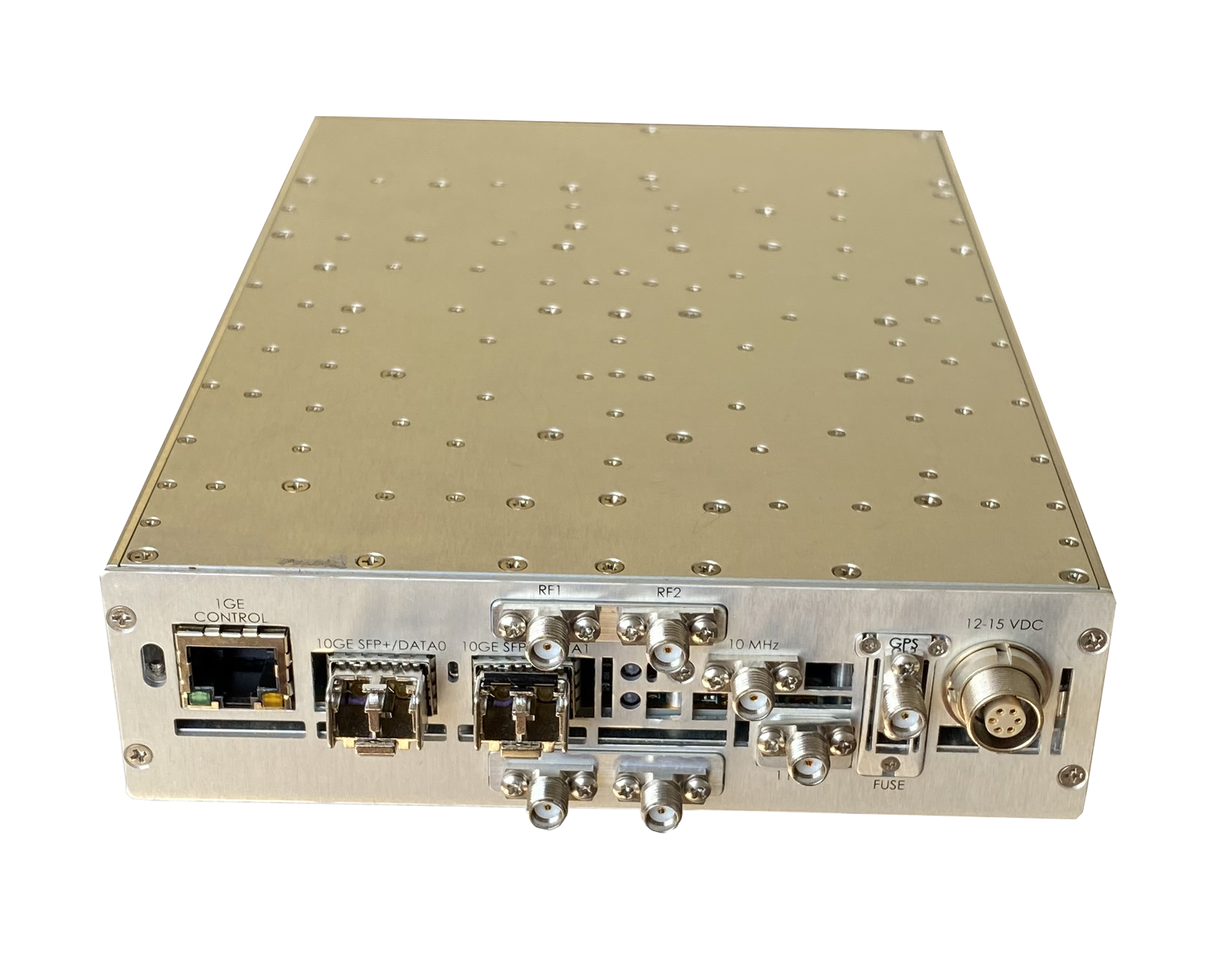 The NDR364 digital tuner is a 4-channel, superheterodyne downconverter that covers RF signals from 20 MHz to 6 GHz. Integrated high dynamic range 16-bit Analog-to-Digital converters (ADC's) are utilized to digitize a 125 MHz wide IF at 368 Msps sample rate. The NDR364 includes a built-in GPS receiver and accepts a 1PPS input to support precision timing applications. Command and control of the digital tuner are via a Gigabit Ethernet interface and power is derived from a DC external power supply input. Total power consumption is approximately 38 Watts. An on-board Kintex UltraScale series FPGA is used for the channelizer, selectable decimation stages, the VITA-49 formatter, data multiplexer and the 10Gigabit Ethernet Digital IF data interfaces. The two 10 Gigabit Ethernet Digital IF output interfaces provide full bandwidth Digital IF data from all four channels. For lower data rate requirements, the NDR364 can (as an option) be delivered with two Gigabit Ethernet data interfaces (in place of the two 10 Gigabit Ethernet Data interfaces). An ARM A8 microprocessor running embedded LINUX is used for command and control of the unit. The unit is packaged in a 5.7"W x 8.4"D x 1.6"H rugged aluminum chassis that provides RF shielding, thermal management, and protection suitable for harsh environments..
APPLICATIONS
Low SWaP Ground or Airborne Sensor
Direction Finding
Geolocation
Wideband Signal Recording
Unattended Sensor
For a formal quotation, please contact sales@cyberradiosolutions.com
NDR364 Technical Datasheet
[
Download PDF
]
To request a full datasheet, please click here.