CyberRadio designs and manufactures affordable EW, SIGINT, ELINT and COMINT hardware solutions.


CyberRadio Solutions delivers affordable, highly reliable RF/Microwave and Signal Processing products spanning the HF through 50 GHz frequency range. CyberRadio currently provides our customer base with RF and Microwave solutions for applications such as wireless signal collection and analysis, Geolocation, Electronic Warfare, SIGINT, HPOI, spectrum monitoring, beam-forming, direction finding, and wideband recording.
Key features across CyberRadio's products include network interfaces for user control and high-speed Digital IF data, multichannel configurations, rugged packaging, independent and phase coherent operation, embedded FPGA-based signal processing and precision time-tag.
CyberRadio's core tuner product line is enhanced by an even broader array of complimentary products. These include wideband digital transceivers, block downconverters, RF distribution modules and RF multi-couplers.

For more information about CyberRadio's entire product portfolio contact us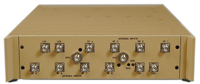 TUNERS
Multichannel Wideband Digital Tuners
100 kHz to 50 GHz frequency coverage
Bandwidths up to 2000 MHz
2, 4, 6 and 8 channel versions
FPGA-based signal processing
10 Gigabit Ethernet and Gigabit Ethernet data interfaces
Read more about NDR Tuner products.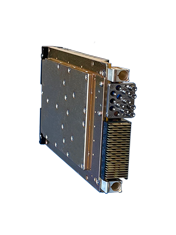 VPX
3U/6U OPEN VPX TUNERS AND TRANCEIVERS
RF DISTRIBUTION
WIDEBAND DISTRIBUTION MODULES
SIGNAL GENERATORS
SIGNAL GENERATION MODULES
DOWNCONVERTERS
MICROWAVE DOWNCONVERTERS